Finger-food version of eggs meurette (eggs poached in red wine sauce)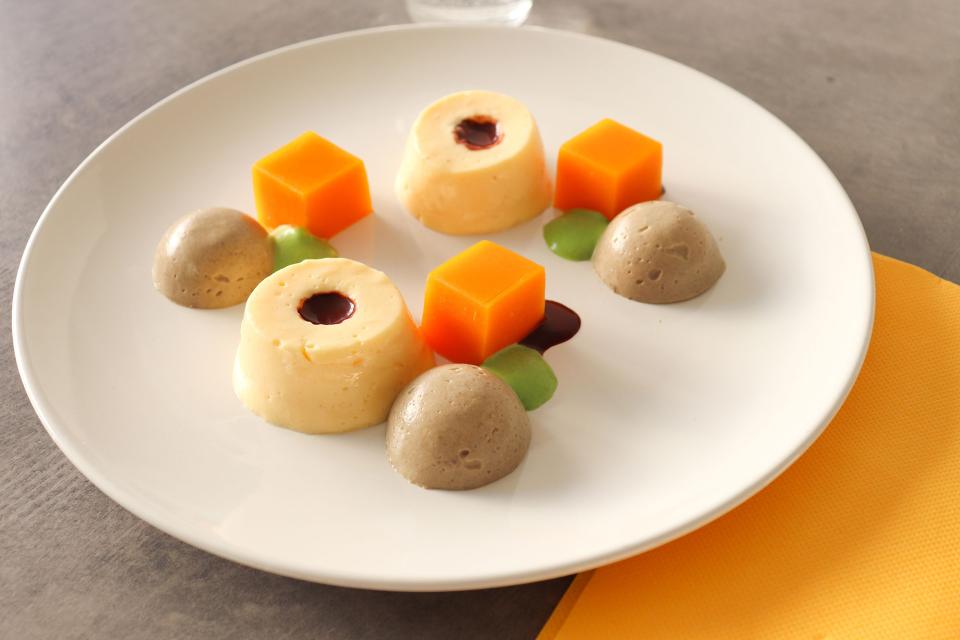 80 minutes

10 people

1 € / person
Ingredients
600g Ovoteam scrambled eggs
500g mushrooms
150g onions
1kg of pumpkin
60g bacon
30g butter
20cl of liquid cream
8cl of red wine
8g agar (mushrooms)
15g agar agar (pumpkin)
10g agar agar (egg)
10cl of veal juice
2cl vegetable stock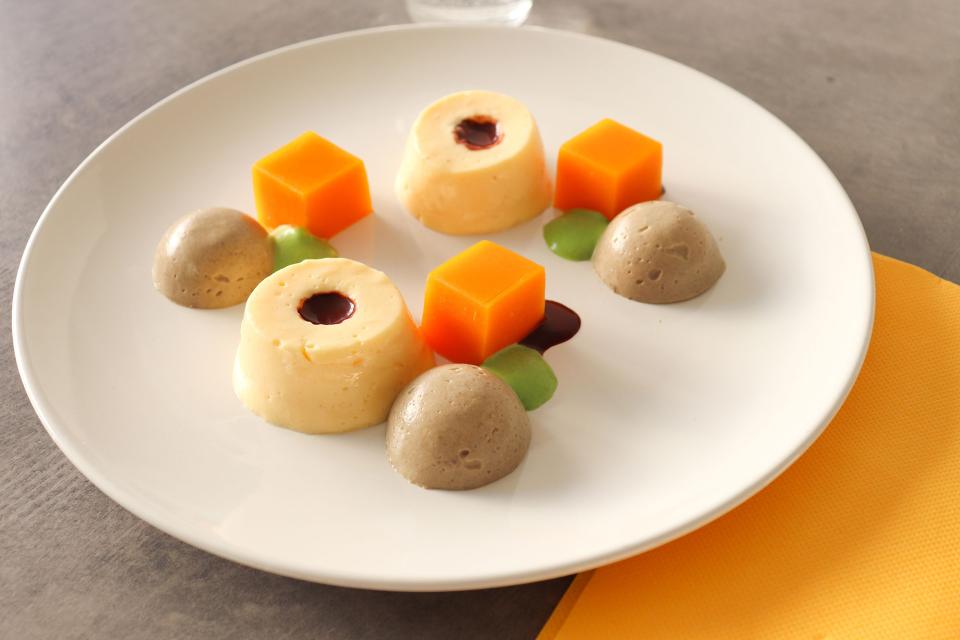 The recipe
1.
Peel, wash and clean the vegetables.
2.
Finely chop the onions. Chop the mushrooms.
3.
Sweat the onions, add the mushrooms. Cook for 10 minutes. Blend, add half the cream and add the agar agar Cook for 2 minutes. Mould and cool.
4.
Reheat the eggs. Blend. Heat the cream and agar agar. Add to the eggs. Mould and cool.
5.
Sweat the bacon, skim off the fat and add the red wine. Reduce and add the thickened veal juice. Reduce again, blend and strain through a strained lined with muslin. Set aside at 63°C.
6.
Cook the pumpkin. Blend. Bring the stock to the boil, add the agar agar, and cook for 2 minutes.
7.
Mix with the pumpkin puree. Mould and cool.
8.
Take the bite-sized eggs, hollow out the centre and add the sauce.
9.
Arrange all the bite-sized pieces.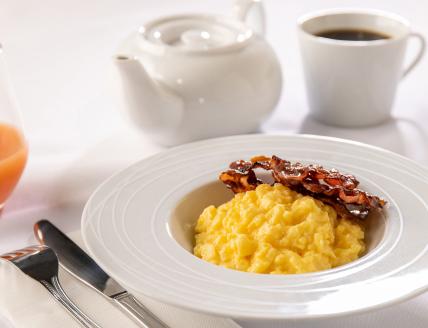 Nutritional values
Valeurs énergétiques

711 kj /170 kcal

Matières grasses
dont acides gras saturés
10 g
4,3 g
Glucides
dont sucres
9,5 g
8,6 g
Protéines

10 g

Sel

0,6 g