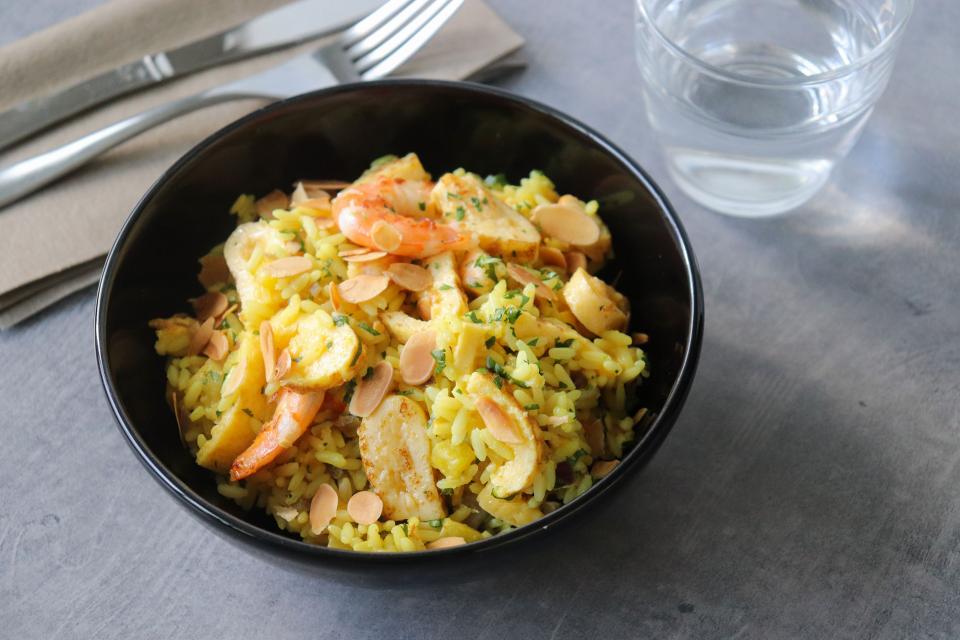 75 minutes

10 people

1.3 € / person
Ingredients
10 Ovoteam Omelettes
500g pineapple
150g onions
20g chopped coriander
10g chopped parsley
150g smoked herdock
200g peeled prawns
600g long rice (dry)
60g flaked almonds
0.6cl olive oil
2g curry powder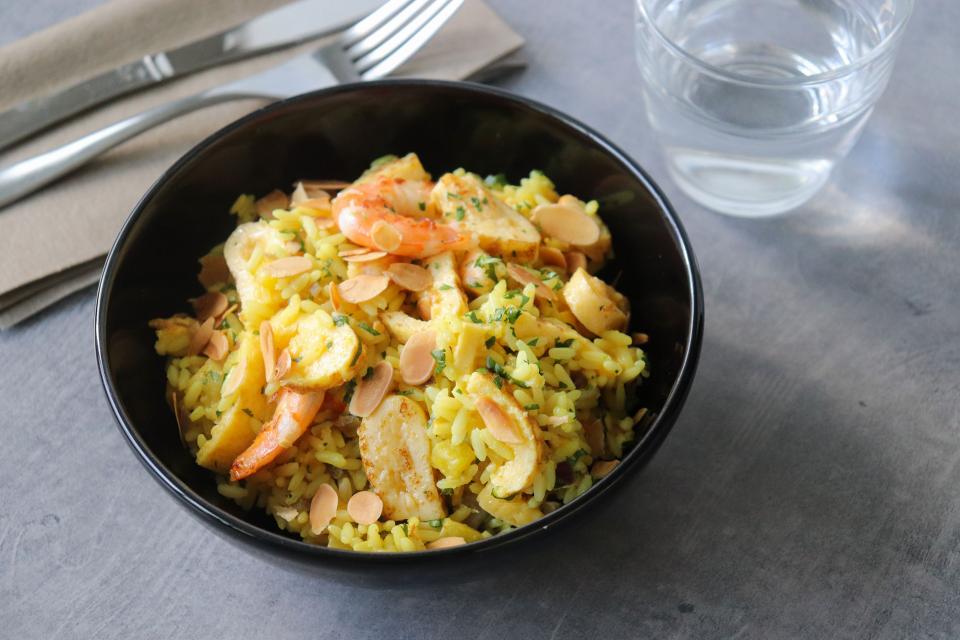 The recipe
1.
Peel, wash and clean vegetables and fruit.
2.
Cut the pineapple into small pieces and finely chop the red onions.
3.
Sweat the onions with the curry powder in olive oil. Add the pineapple mixture.
4.
Add the rice and moisten. Cook.
5.
Chop the omelettes. Chop the haddock. Mix with the shrimp and heat up. Mix with the rice.
7.
Serve with a sprinkling of almonds and minced herbs.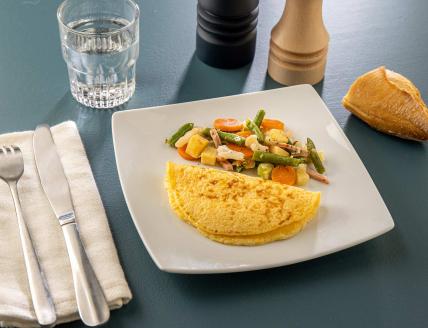 Nutritional values
Valeurs énergétiques

1766 kj /422,5 kcal

Matières grasses
dont acides gras saturés
8,6 g
1,4 g
Glucides
dont sucres
62,8 g
8,7 g
Protéines

23,5 g

Sel

1,9 g