Poached egg blanquette with rice and kasha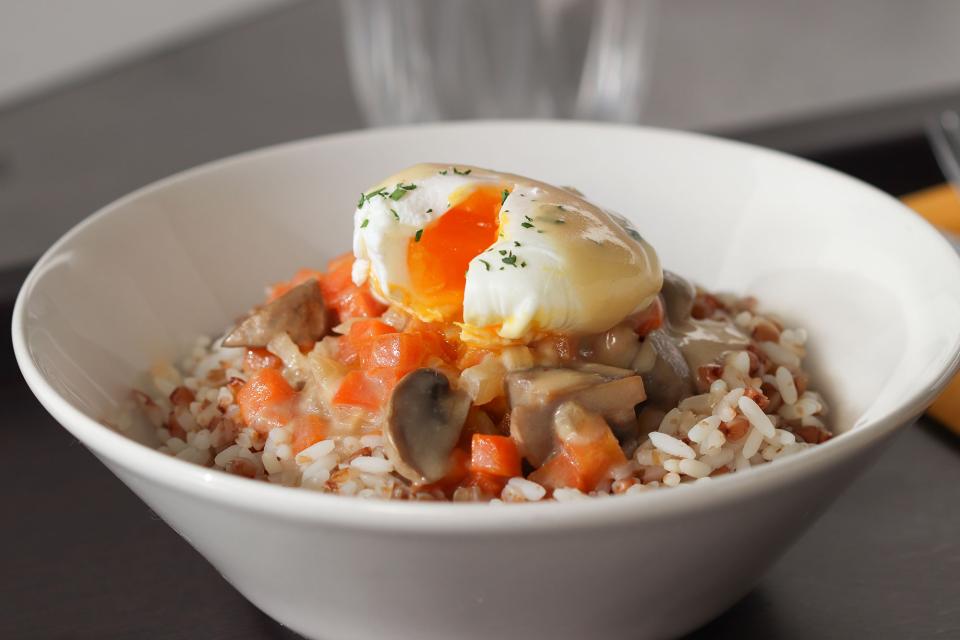 35 minutes

10 people

1.1 € / person
Ingredients
20 Ovoteam poached eggs
300 g mushrooms
300 g carrots
200 g onions
10 g chopped parsley
25 g butter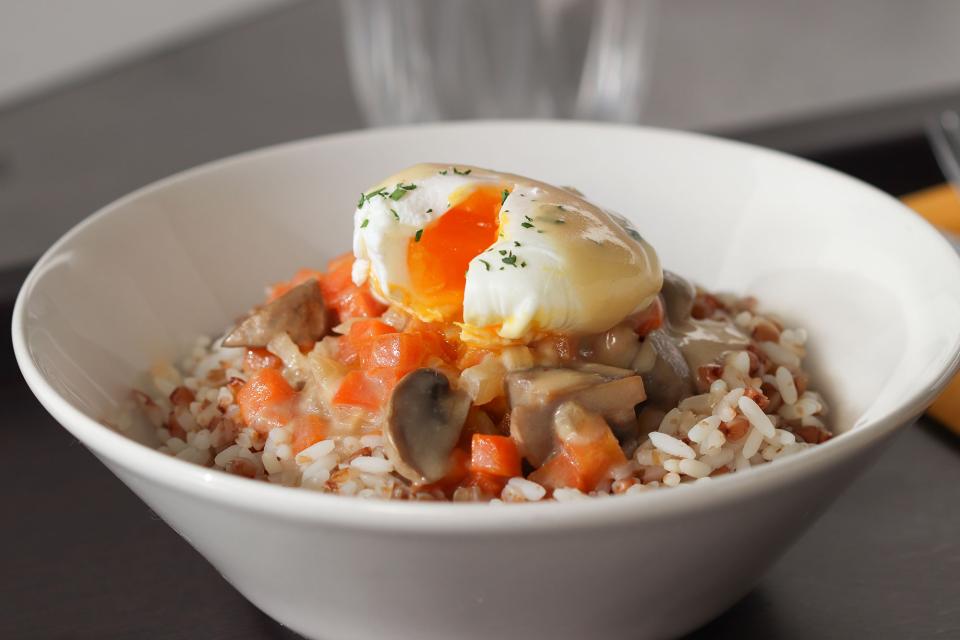 The recipe
1.
Peel, wash and clean the vegetables.
2.
Dice the carrots. Finely chop the onions. Slice the mushrooms.
3.
Sweat the onions, carrots and mushrooms in butter.
4.
Moisten with the stock. Cook till done. Remove from the pan.
5.
Make the roux. Cool. Reduce the stock, thicken and add cream. Add the nutmeg.
7.
Cook the rice and kasha. Mix. Set aside at 63°C.
9.
Arrange the blanquette on top of the rice and kasha, finish off with the poached eggs.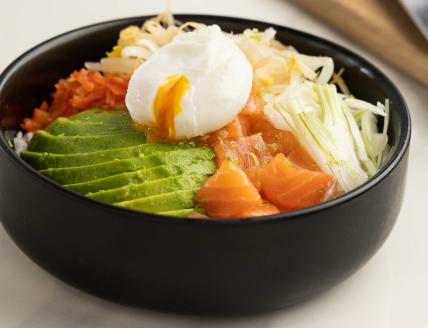 Nutritional values
Valeurs énergétiques

1864 kj /446 kcal

Matières grasses
dont acides gras saturés
16,7 g
6,8 g
Glucides
dont sucres
55 g
12 g
Protéines
Sel
19 g
0,3 g