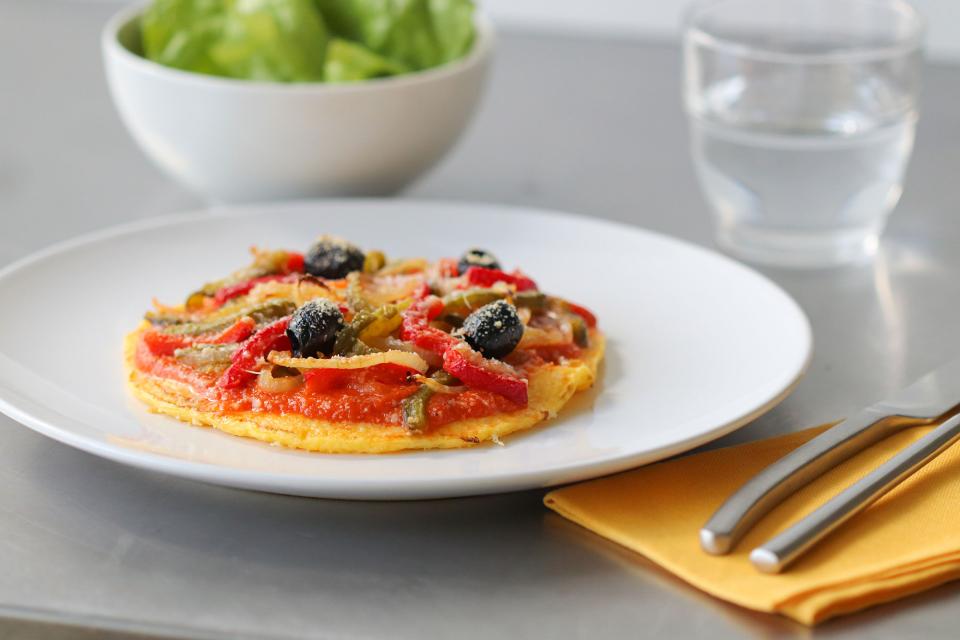 75 minutes

10 people

1.38 € / person
Ingredients
10 Ovoteam Organic Omelettes
135g 300g onions
300g green pepper
300g red pepper
200g pizza sauce
0,5cl olive oil
150g black olives
1g oregano
1g oregano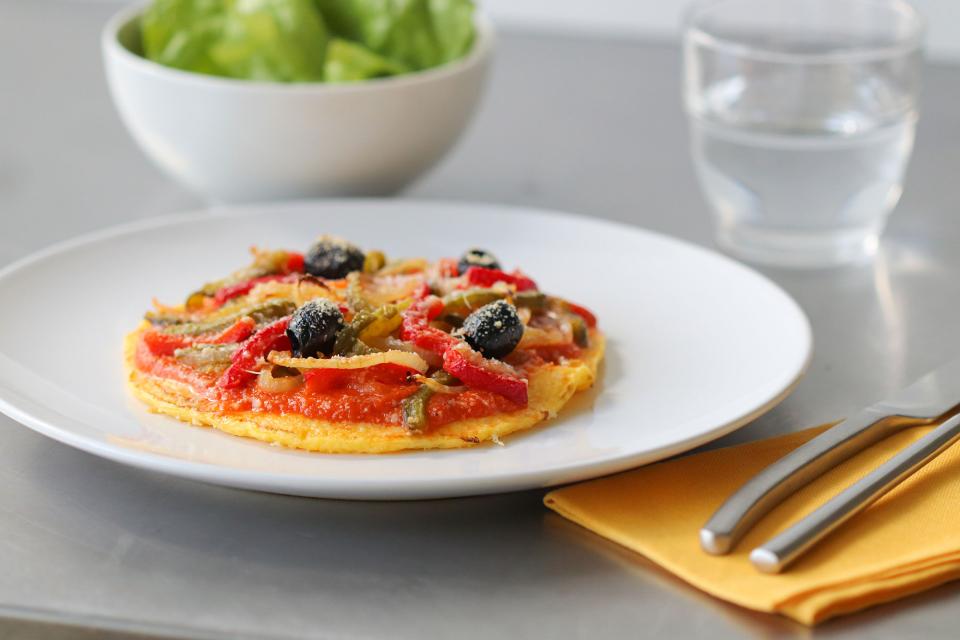 The recipe
1.
Peel, wash and clean the vegetables.
2.
Chop the peppers and onions. Sweat in olive oil. Cook on low heat.
4.
Use the omelettes as the base. Spread the pizza sauce.
5.
Arrange the pepper/onion mixture and add the black olives.
6.
Sprinkle with oregano and grated parmesan.
7.
Reheat and brown the top.
8.
Stuff the tortillas and roll them. Flatten, add the Emmental cheese.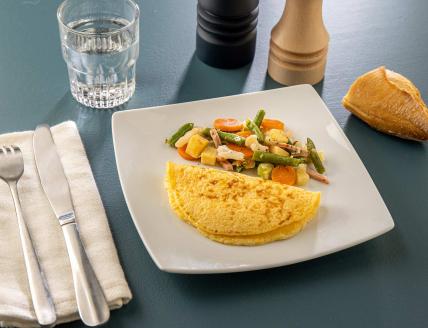 Nutritional values
Valeurs énergétiques

1207 kj /289 kcal

Matières grasses
dont acides gras saturés
18,3 g
3,5 g
Glucides
dont sucres
12,7 g
9,4 g
Protéines

18,3 g

Sel

2,2 g