Red lentil and poached egg dal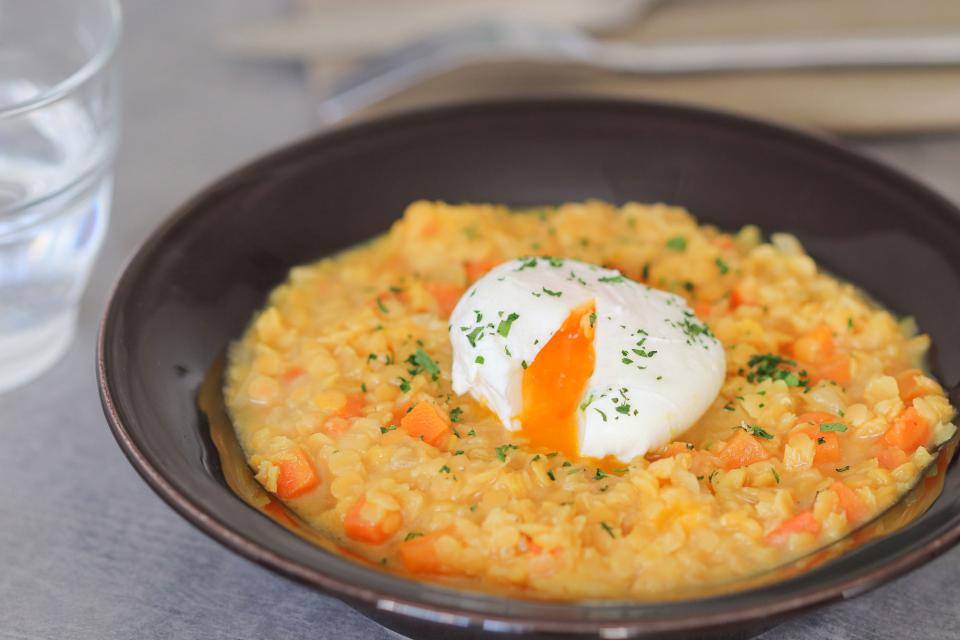 30 minutes

10 people

1.35 € / person
Ingredients
20 Ovoteam Organic Traditional Poached Eggs
500 g carrots
200 g onions
600 g coral lentils
25 cl coconut milk
0.7 cl olive oil
2 g curry powder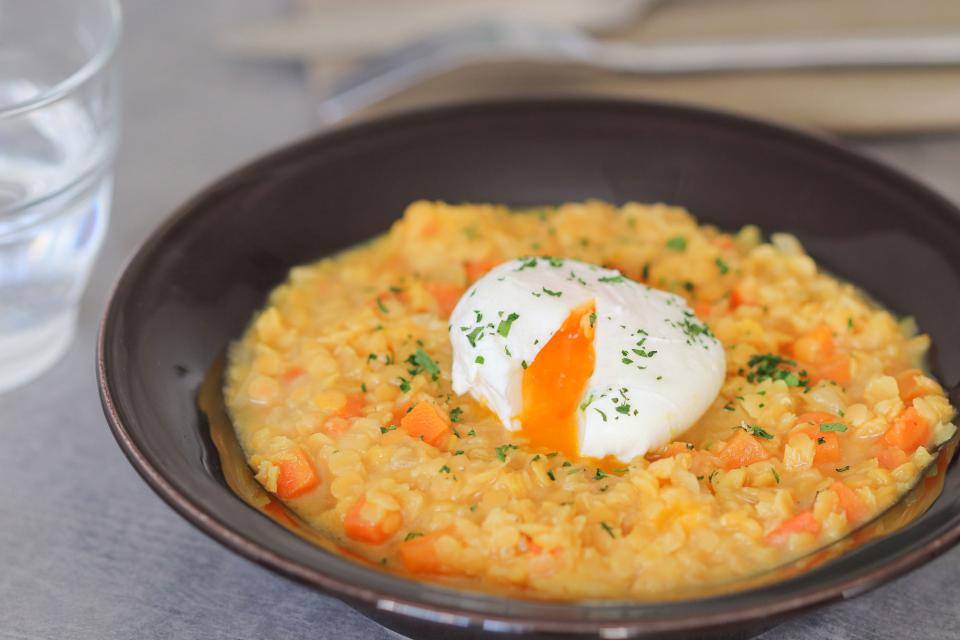 The recipe
1.
Peel, wash and clean the vegetables.
2.
Dice the carrots and finely chop the onions.
3.
Sweat the onions, carrots and spices in olive oil.
4.
Add the red lentils, cover with water and cook for 10 minutes.
5.
Add the coconut milk and set aside at 63°C.
7.
Place the egg on each portion of dal.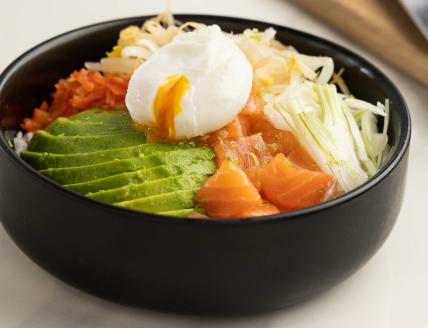 Nutritional values
Valeurs énergétiques

1925 kj /461 kcal

Matières grasses
dont acides gras saturés
22,2 g
8,2 g
Glucides
dont sucres
38,2 g
4 g
Protéines

27 g

Sel

0,3 g