Rougail z'œufs (Creole tomato stew with eggs)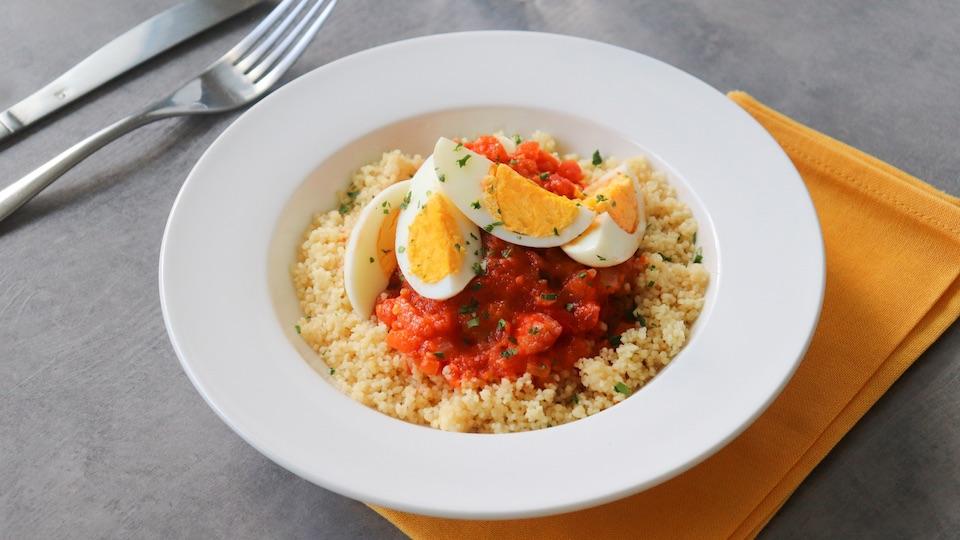 Ingredients
20 Ovoteam organic boiled eggs
200g onions
50g garlic
5g ginger
5g chopped parsley
400g wheat semolina (dry)
600g crushed peeled tomatoes
2g turmeric
0.5 cl olive oil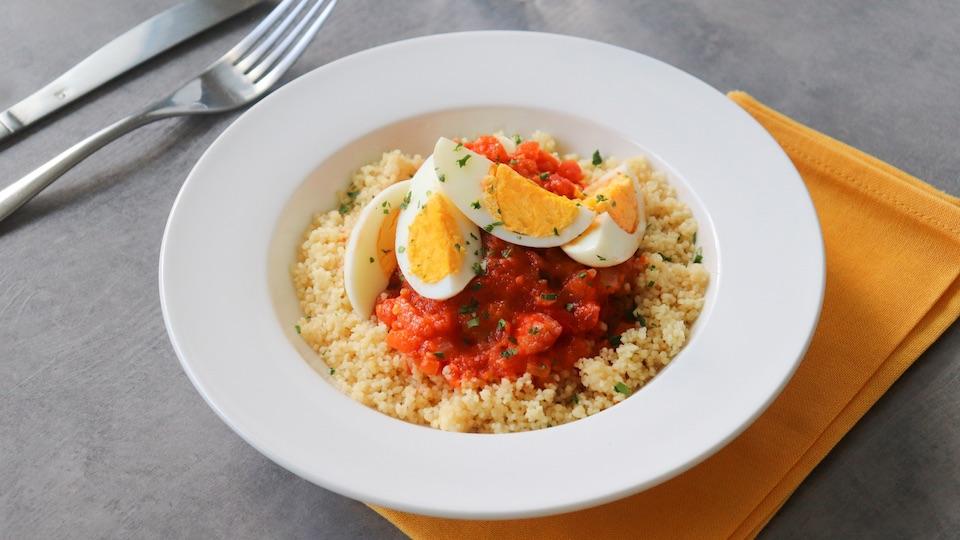 The recipe
1.
Peel, wash and clean vegetables.
2.
Finely chop the onions, mince the garlic with the ginger.
3.
Sweat the onions, garlic, ginger and turmeric. Add the tomatoes.
4.
Cook for 15 minutes. Adjust the seasoning. Set aside at 63°C.
5.
Cook the semolina. Set aside at 63°C.
7.
Arrange the eggs on each portion of rougail.