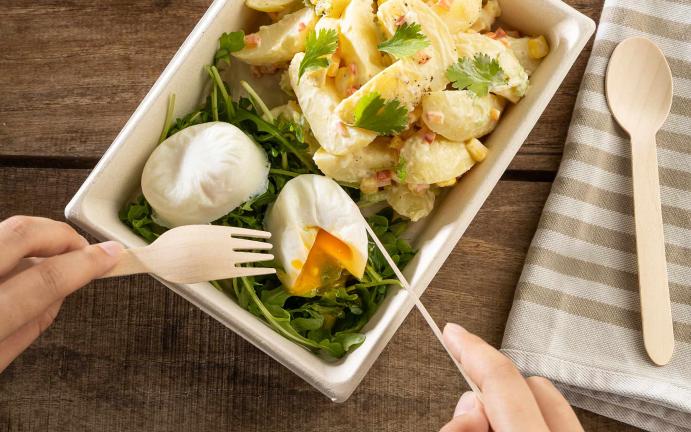 Poached egg molded
Poached eggs have the advantage that they can be removed from the mould individually.
Our moulded poached eggs guarantee the preservation of the egg's flavour and a guaranteed runny yolk.
Product features
Packaged in pockets
Ready and easy to use
Individual demoulding
Anti-waste
No preservatives and no brine
Available as standard and free-range
Complies with GEMRCN recommendations
Implementation
Oven

Bain marie

Microwave
Nutrition
A product without preservatives or brine (lightly salted water).
Valeurs nutritionnelles (moyenne pour 100g)
Nutritional values

589 KJ / 142 KCAL

Fat
Of which saturates
10 g
3,3 g
Carbohydrates
Including sugars
0,9 g
0,9 g
Proteins

12 g

Salt

0,3 g

Packaging