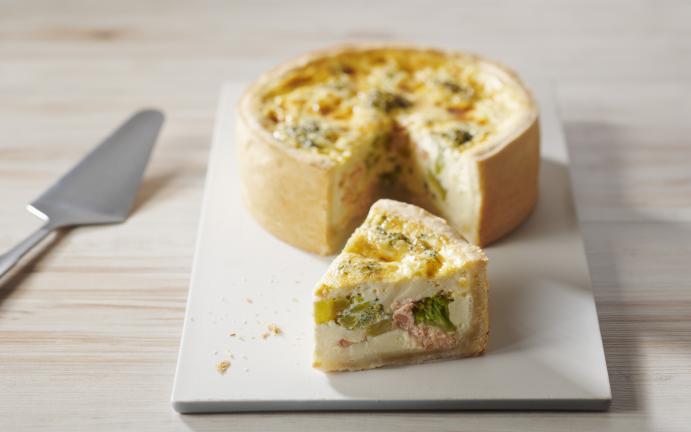 Quiche preparation
A culinary aid for savoury preparations (quiche, clafoutis, flan, etc.). It consists of whole eggs, fresh cream, milk and a touch of spices for easy gourmet recipes.
Product features
Ready to use
Easy and quick to use
A guarantee of taste, sensory qualities and optimal food safety
Recyclable can
Nutrition
Due to slow, low-temperature processing directly in its packaging, the Ovoteam quiche maker provides you with the taste, sensory and food safety guarantees you demand.
Valeurs nutritionnelles (moyenne pour 100g)
Nutritional values

466 KJ / 112 KCAL

Fat
Of which saturates
8,2 g
4 g
Carbohydrates
Including sugars
3,4 g
3,4 g
Proteins

6,2 g

Salt

0,76 g

Packaging